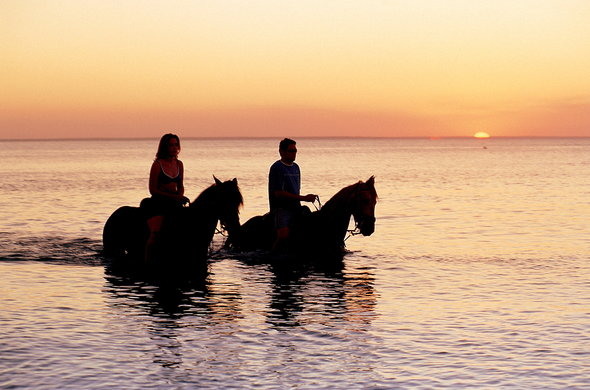 Experience the honeymoon of your dreams in Africa. Let the wildness of the bush entice you before retreating to the beauty of a paradise island in Mozambqiue.
Djuma Vuyatela Lodge
Djuma Vuyatela Lodge is indeed a gem, and possibly one of the most unusual and unique bush camps you will ever see. Start your African honeymoon on a high note at Vuyatela, a place that combines natural and contemporary cultural components to create a truly authentic and magical experience.
You and your spouse can enjoy private game viewing from the large double deck, wonderful outdoor dining, a world class wine cellar, a convivial bar overlooking the bustling waterhole and the indigenous aquarium. Enjoy luxurious honeymoon accommodation in charming chalets, each boasting an authentic and intimate atmosphere.
Spend your days discovering the many wonders of the bush with your loved one, indulging in the fascinating sights and sounds of the wild, and creating special memories of your time in Africa with your loving spouse in this truly special place.
Leopard Hills Safari Lodge
Spend more time amongst the grandeur of Mother Nature at Leopard Hills Safari Lodge, set deep in the heart of the Sabi Sand Game Reserve in South Africa. This luxurious lodge offers the ideal escape from the maddening crowds and provides a place of beauty and elegance, perfect for a romantic getaway in the bush. Featuring gracious accommodation in beautiful suites, guests are afforded the most glorious views of the passing cavalcade below.
Your nights are spent sitting around a crackling fire, listening to tales of the bush, or privately in your suite. A traditional Shangaan Boma dinner is indeed a memorable experience. Sample excellent cuisine and fine wine whilst under a dramatic canopy of African stars. For those couples in search of a private dining affair, a private dinner can be set up on the deck of your suite. This is the ultimate in romance, complete with candles and lanterns that will seduce the senses and soothe the souls.
Vilanculos Beach Lodge
Say goodbye to the wild African bush, and hello to a magnificent island getaway. Mozambique is a special destination, and home to fascinating culture, beautiful beaches, azure blue waters and some of the most luxurious and world class African honeymoon lodges.
You will be accommodated at Vilanculos Beach Lodge, a charming little lodge situated about 5 kilometres north of Vilanculos village. This is truly a place to come and relax and soak up the idyllic atmosphere. Honeymooners can expect a private experience at Vilanculos Beach Lodge, with private dinners, sparkling wine and a romantic and ambient atmosphere.
Spend your days exploring the beauty of the island or participating in exhilarating water sports. Enjoy romantic picnics on the beach, tranquil cruises and lovely sunset strolls, before the silver moon rises above the sparkling waters and night time descends on the island.
Dugong Beach Lodge
Continue your unforgettable island experience at Dugong Lodge, an enchanting lodge situated on the East-African seaboard, on the coast of Mozambique. Offering a unique 'bush and beach' experience, this lodge is gently hidden in an idyllic setting, offering the seclusion and privacy honeymoon couples yearn for.
Take long strolls on the beach, feel the warm sand between your feet and relish in the beauty and majesty of this tropical escape. Indulge in romantic dinners on the beach as the sun sets, admiring the beauty of Africa and embracing the love that you and your partner share in what can only be described as paradise.
Benguerra Lodge
Voted the 'Most friendly beach Hideaway', Benguerra Lodge is indeed a tranquil and tropical haven. Situated along the historical Mozambique Channel, the beautiful Benguerra Lodge is a place of peace and contentment, and a wonderful place to simply relax and enjoy your partners company.
Spend the day in the privacy of your room, looking into each other's eyes and embracing in your love. Or you can choose to take part in the many activities available, including picnic lunches, dhow trips, sunset cruises, deep sea fishing and cultural tours around the island. Choose to do as little, or as much as you wish. Never a dull moment in Mozambique.
Anantara Bazaruto Island Resort and Spa
With the end of your African honeymoon approaching, guests stay at their final destination, Anantara Bazaruto Island Resort and Spa. Situated on the idyllic and pristine Bazaruto Island, visit this island holiday and leave with memories not easily forgotten. Take in the beauty and tranquility of island living one last time, and relish in the thought of returning someday soon.