On the Serengeti. A Tanzania Safari Par Excellence...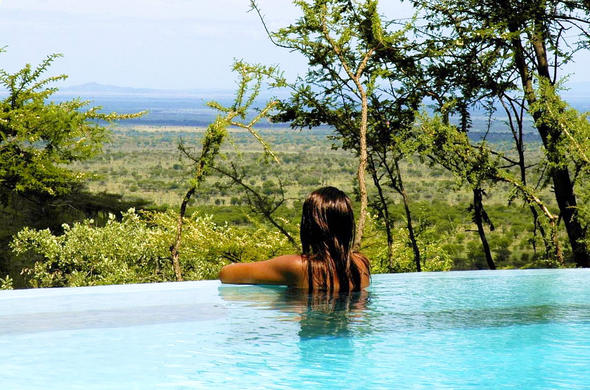 The Serengeti is probably the home of the Balloon Safari concept. A gloriously over the top experience on a Tanzania safari tour. Nonetheless, nothing can match moving on the ground. Where the sounds and smells add to the visual experience. It is also the stage of one of natures 'Greatest Shows' during the annual Great Migration when millions of Zebra and Wildebeest give meaning to the term 'look for greener pastures'.
Serengeti Safari Highlights
This deluxe romantic Tanzania safari takes you on an unforgettable getaway to the wildlife-rich plains of the Serengeti National Park and the turquoise white sand beaches of Zanzibar. The ultimate bush and beach safari holiday.
Luxury Lodge Safari
Relax in your pool with view over the amazing Ngorongoro Crater. Luxury and mobile Tanzania safari vacation package ideal for families. Stay at 3 of the finest safari lodges in Tanzania, at Lake Manyara, the Serengeti and the Ngorongoro Crater.
Unique Serengeti Safari
Escape from it all while staying at select Serengeti safari lodges in the Grumeti Reserve and on the Mara River areas of the Serengeti. One of the highlights is an optional horse safari. Encounter wildlife as you canter along the plains.