Madikwe Selfdrive | Classic Madikwe Self Drive Safari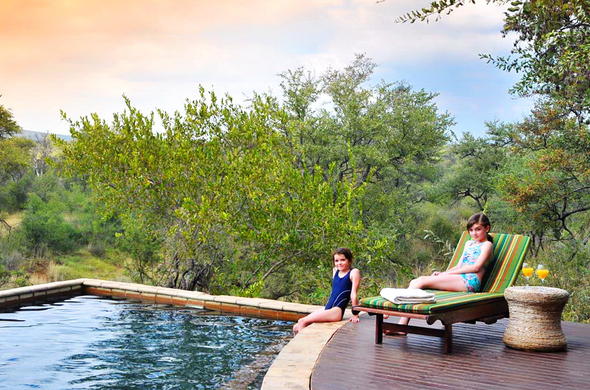 This 5 Day Classic Madikwe self-drive safari package allows you to enjoy a self-drive safari away from the crowds in the spectacular malaria-free Madikwe Game Reserve in South Africa.
Accommodation: Spacious thatched tented suites with glass doors, viewing deck and en-suite bathroom
Activities: Morning and afternoon game drives
Destinations: Madikwe Game Reserve (East and West)
Madikwe Self-drive Experience
This Madikwe Self-drive safari package allows you to discover the beauty and amazing wildlife of the malaria-free Madikwe Game Reserve in South Africa, which is situated on the border with Botswana. Your first 2 nights will be in an elegant safari lodge located in the eastern regions of the park. It offers you an excellent eco-friendly safari experience, with all the creature comforts, in the heart of the bush.
The Madkwe Game Reserve is known for the "super seven" - the traditional Big Five - Lion, Elephant, Buffalo, Rhino and Leopard -
as well as Cheetah and Wild Dog.
The reserve is close to the Kalahari Desert and you are likely to see desert adapted animals such as Gemsbok (Oryx) and Brown Hyena.
After the first 2 nights, you will then travel to another Madikwe lodge in the western section of the reserve. You'll stay in a comfortable lodge situated on an escarpment which has fantastic views over the reserve. Just imagine relaxing by the pool after your game drive.
Day 1: Johannesburg/Pretoria - Madikwe Game Reserve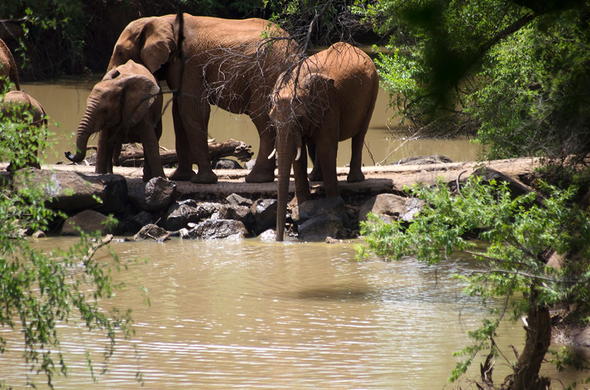 In the afternoon you will go on a guided game drive in a specially adapted safari vehicle, led by a knowledgeable guide who will tell you about the wildlife of the Madikwe region. You could see all the Big Five while on your Madikwe safari and you may even see Cheetah. When the sun begins to set you'll stop off for sundowners before heading back to the camp, where you will savour a delicious dinner.
Day 2: Madikwe Game Reserve (East Section)
View Lodge
Day 3: Madikwe Game Reserve (East Section to West Section)
View Lodge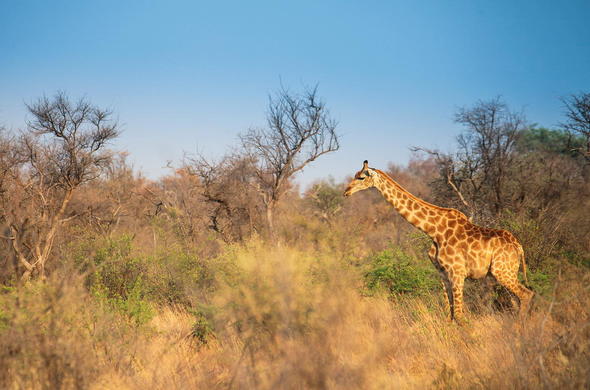 You will be welcomed at the lodge where you will spend the next 2 nights. You'll have lunch before a siesta and then head out on a game drive to explore the western regions of the reserve. At sunset you'll stop and enjoy a refreshing drink before returning to the lodge, where a tasty spread will be waiting for you.
Day 4: Madikwe Game Reserve (West Section)
View Lodge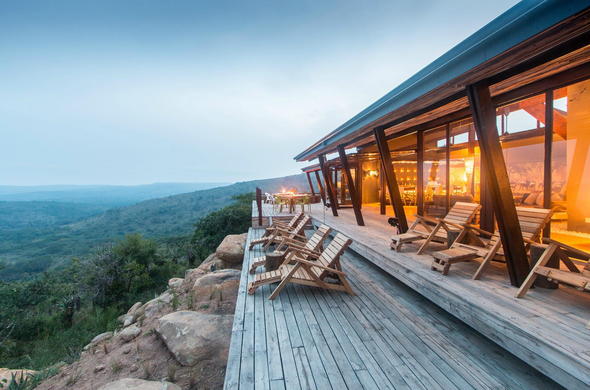 You will spend the day exploring the area on game drives. The reserve lies in an ecological transition zone and you may see animals such as Brown Hyena and Gemsbok which are usually found in the drier conditions of the Kalahari. In the evening you will enjoy a delicious dinner out under the stars.
Day 5: Madikwe Game Reserve - Johannesburg/Pretoria
On the final day of your Madikwe Self-drive safari Package, you'll go on one last morning game drive before breakfast. You will then checkout and drive back to Johannesburg or Pretoria, dropping off your vehicle at the car rental station. You'll arrive back in the late afternoon.
Rates & Prices
This 5 Day Madikwe Self-drive Package is calculated for 2 people sharing a double room. It is inclusive of all meals and 2 game drives daily. The package includes a 2x4 car rental ex/to your nearest car rental station in either Johannesburg or Pretoria.
Car rental costs will be deducted for guests making use of their own vehicle on self-drive itineraries, please contact a Siyabona Destination Specialist for more details.
Rates may vary depending on the season and daily currency exchange rate.
Included
5 Days car rental ex/to Johannesburg or Pretoria, a category K (Nissan X-trail 2x4 or similar)
Super cover insurance and unlimited km
4 Nights in en-suite accommodation
Fully inclusive of all meals, welcome drink, tea and coffee
2 Game drives per day
Not Included
Car rental fuel, contract fee and additional driver fee
Park entrance fee per person/ per stay
All drinks and bar account