Places in Namibia:
Namibia
Southern Namibia : Fish River Canyon | Luderitz
Northern Namibia (Caprivi | Chobe River) | Etosha | Skeleton Coast | Damaraland | Kunene | Okonjima Game Reserve
Central Namibia : Swakopmund | Namib Naukluft Park | Windhoek
Namibia West (Namib Desert | Sossusvlei | Sesriem)

Western Namibia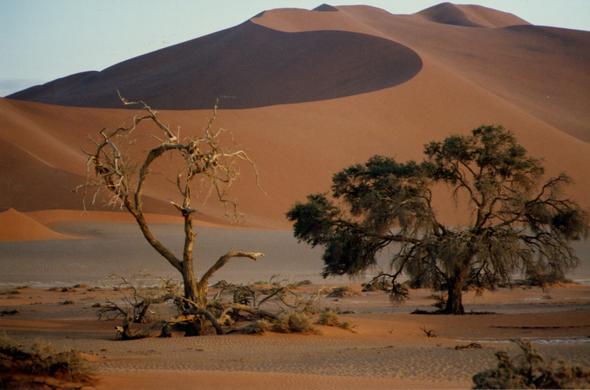 This Namibia safari starts in Windhoek, travels through the south of Namibia and ends in Cape Town, South Africa
Get the opportunity to discover the beauty and magnificence of Namibia, with its many restaurants, galleries, museums, natural wonders and cultural experiences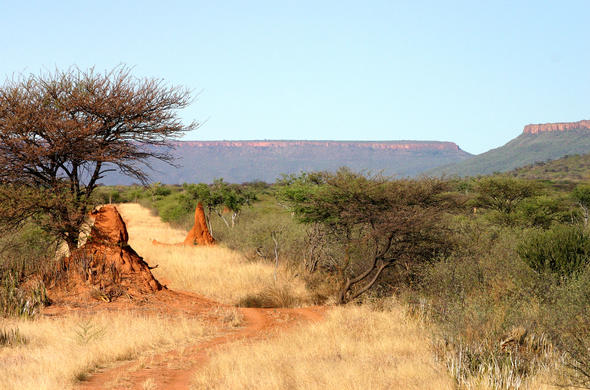 On this Namibia tour guests will visit the Lagoon at Walvis Bay and view the salt works, quad-bike or tandem parachute
Okahirongo Elephant Lodge is an exclusive Purros Conservancy safari lodge situated in a remote location in northern Namibia.
This family-run Namibia safari camp places an emphasis on wildlife conservation and offers guests a variety of educational game viewing activities
A stay at Okonjima Villa is a nature loverís dream, with its comfortable accommodation and close connection to wildlife conservation in Namibia
Ongava Lodge is situated in the privately owned Ongava Game Reserve, located along the southern boundary of Etosha National Park.This African safari
Situated in Onguma Private Game Reserve in Etosha National Park, this Namibia safari lodge is the ideal base from which safari-goers can enjoy superb game viewing
Onguma Tented Camp is a retreat combining an authentic wildlife safari in Namibia with luxury accommodation near Etosha National Park
Those seeking a Namibia wildlife safari filled with luxury will enjoy the accommodations and service offered at Onguma The Fort bordering Etosha National Park
A stay at Onguma Tree Top Camp is a Namibia vacation above all others, with suites overlooking an active waterhole
This Namibia safari lodge is situated in the extreme north-west of Namibia in vast Hartmann Valley and overlooks the Kunene River. The extreme Namib Desert
Sossusvlei Desert Lodge is situated in the privately owned NamibRand Nature Reserve. The reserve's private dunes, mountains, and pristine spaces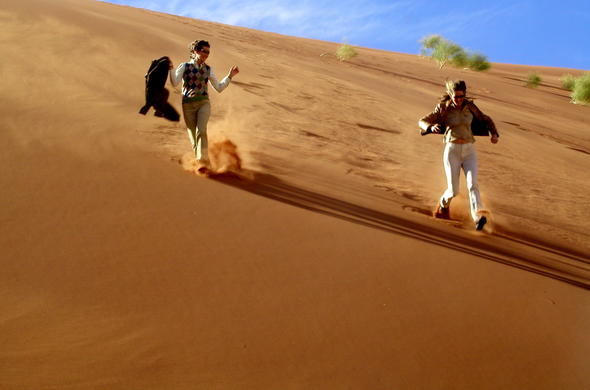 Enjoy this 3 Day Namibia Sossusvlei tour, where you will be able to explore some of the beauty that Namibia has to offer. Sossusvlei is surely one of
On this Namibia safari tour you will drive from the beautiful town of Windhoek, visiting the oldest Karakul weavery of Namibia in Dordabis. In Keetmanshoop you will be able to see the famous Quiver tree..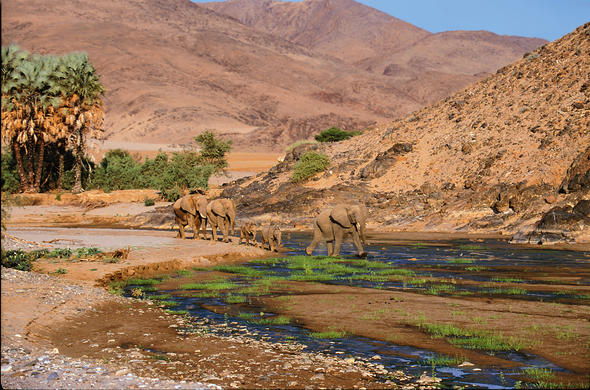 Go from the bright lights of the city to the soothing and tranquil atmosphere of the Namib Desert on your Namibia safari tour
Chobe Savanna Lodge is situated in the East Caprivi, on the Chobe River. The lodge offers discerning guests a hideaway for those looking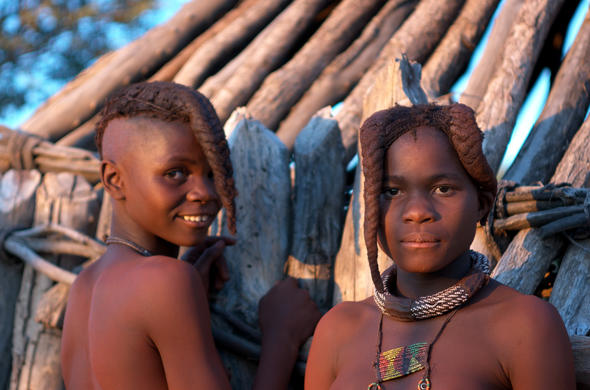 Explore and learn all about the traditions of the Bushmen, the Herero and Himba tribes on this cultural safari vacation package in northern Namibia
Expect superb game viewing and scenic boat cruises on this Namibia and Victoria Falls tour. Almost every afternoon you will go on a sundowner boat cruise on the respective rivers
Explore some of the beauty that Namibia has to offer on this Namibia safari. Admire the stunning scenery and spot the desert adapted animals such as the Elephants
This lodge in Namibia is ideally situated in the heart of the NamibRand Nature Reserve and boasts some of the most dramatic and breathtaking desert

Page: 2 of 2