Places in Tanzania:
Tanzania
North Tanzania (Ngorongoro | Serengeti National Park) (Serengeti North Tanzania | Singita Grumeti) | Tarangire National Park (Lake Manyara National Park | Lake Manyara) | Lake Victoria Tanzania
Zanzibar
Tanzania Coast
Arusha : Arusha National Park | Arusha Town
Southern Tanzania : Selous Game Reserve
Central Tanzania (Ruaha Region | Ruaha National Park) | Katavi National Park
Western Tanzania (Lake Tanganyika | Mahale Mountains National Park)
Kilimanjaro
Dar es Salaam


Ruaha River Lodge in the Ruaha National Park in Tanzania is very remote. This Tanzania game lodge in Ruaha is surrounded by dramatic topography of mountains, river and plains
Rubondo Island Camp is a hidden gem nestled in the lush tropical forests of the southwest corner of Lake Victoria. This untouched haven offers game viewing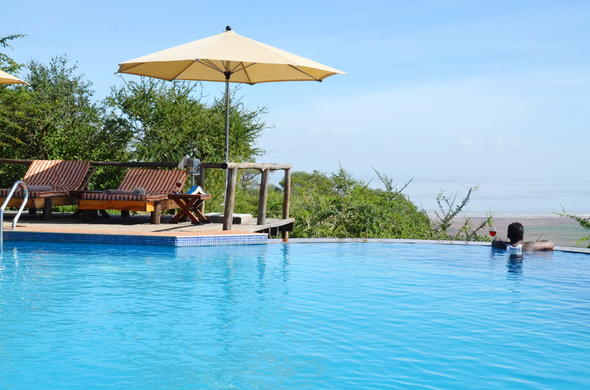 Enjoy a luxurious and comfortable stay in a private chalet that has breathtaking views of Lake Manyara and its wildlife activity
Perfectly situated in a cluster of kopjes, Sanctuary Kusini Tented Camp is a permanent Tanzania safari tented camp which blends in beautifully into the
Staying at Sanctuary Ngorongoro Crater Camp provides guests with luxury tented accommodation while staying in an untainted part of the Tanzanian bush.
Explore the luxury of an unchanged wilderness during a stay in the suites of Sanctuary Saadani River Lodge, located close to a coastal wildlife sanctuary
In a unique setting of bush, beach and river, Sanctuary Saadani Safari Lodge provides guests with unrivalled views of the Tanzanian wilderness
For the best encounters with thousands of wildebeest and zebra, your stay at Sanctuary Serengeti Migration Camp will exceed your expectations
Big cats, game drives and walks in the Serengeti - 4 days secluded in luxury away from the crowds, a heady mixture that is hard to resist. Perfect for a honeymoon safari.
Serengeti Safari Experience at Serengeti Bushtops, Tanzania. This exquisite Tanzania safari lodge is close to the Mara River and in the centre of the
Enjoy a safari in Tanzania designed for a multi-generation family adventure. Stay in exclusive use Serengeti camps that allow the whole family to share in nature experiences and create lasting memories together.
This Tanzania safari lodge is located in central Serengeti. The Serengeti is an integral part of a Tanzania safari. Home to the Great Migration where
Serengeti Safari Camp, an ideal spot in the remote plains of the Serengeti allows guests to witness the Great Migration across the grasslands, river crossings
A Tanzania safari at the Serengeti Serena Lodge is a wonderful African wildlife experience for the whole family. Set high on a ridge and commanding
Strategically placed along the migratory route of the Great Migration and in an unfenced camp area, Serengeti Under Canvas is a luxurious Tanzania safari
Serian Serengeti Mobile is located in Serengeti National Park and accommodates guests in exclusive and comfortable tents for a Tanzania safari.
Serian Serengeti North provides guests on a Tanzania safari in Serengeti National Park with exclusive tented accommodation.
Serian Serengeti South is a luxury tented camp that offers guests on Tanzania safari in Ngorongoro Conservation Area accommodation
Singita Explore Mobile Tented Camp is pitched in an ideal location in the Singita Grumeti, situated adjacent to the Serengeti National Park in northern Tanzania
Forming part of the Serengeti-Mara ecosystem, Singita Faru Faru Lodge offers game viewing on a horseback safari. With breathtaking scenery
This Serengeti safari lodge is eco-friendly and focuses on promoting sustainable tourism and therefore makes use of solar-powered energy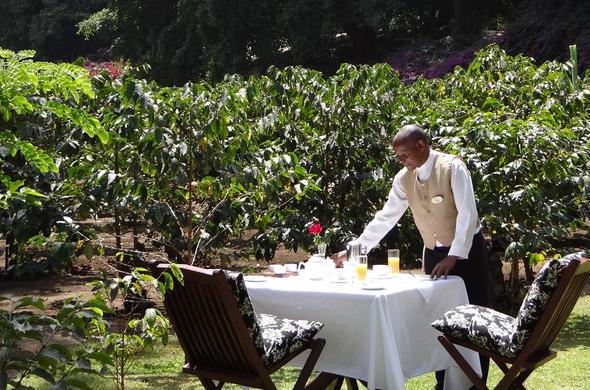 This short Tanzania safari offers you the perfect blend of coffee, African wildlife, adventure and knowledge.
The Arusha, formerly known as the New Arusha Hotel...luxury for the discerning traveler...Arusha Hotel has undergone extensive renovation...Arusha is the only 5 star hotel in town
Tloma Lodge is an exclusive Tanzania safari lodge situated in the Ngorongoro Highlands Area near Ngorongoro Crater. A great location to base for a
Udzungwa Forest Camp, known to the locals as Hondo Hondo, offers a pristine rainforest and mountainous region for a truly special Tanzania safari

Page: 3 of 4