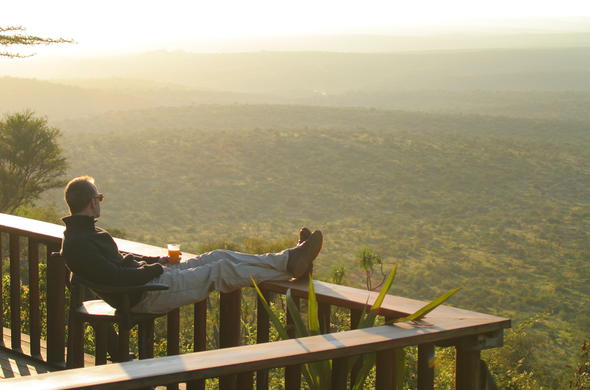 One of the best locations in Kenya to view wild dog, Loisaba Conservancy in Kenya is a 61 000 acre private game sanctuary, so guests at Loisaba Tented Camp practically have the whole sanctuary to themselves!
Loisaba Conservancy in Kenya covers a massive area in the heart of Northern Laikipia with the Ewaso Nyiro River on its southern boundary, dramatic escarpments and wildlife plains in the north. This private game sanctuary is located on a plateau made up of private conservancies and Samburu tribal lands where wildlife has always been conserved. Laikipia is the only area in East Africa where wildlife numbers are increasing.
Bush buck, cattle and Buffalo share the same water-holes in a symbiotic relationship whereby the dividends from ranching and tourism pay for the protection of the wider environment and its often endangered inhabitants. The local Samburu Maasai tribes are full partners in the Loisaba Conservancy in Kenya, so your visit not only conserves the environment but also pays for the education and welfare of the people who call this remote and magnificent region home.
All Loisaba staff members, from shepherds to guides, come from the local Maasai and Samburu tribes. They have a profound knowledge of the surrounding area and its inhabitants, large and small, a knowledge they are happy to share with the visitors whose continued presence here has made this ground-breaking sanctuary such a triumph.
How to get there
Loisaba airstrip is a 15 minute drive from Loisaba Tented Camp and a 1 hour flight from Wilson Airport in Nairobi. Daily scheduled flights are available as well as private charters.
Scenic road transfers can be arranged each way. Loisaba – Nanyuki – 2 hours Loisaba – Kitich– 3.5 hours Loisaba – Ol Pejeta– 2.5 hours Loisaba – Saruni Samburu– 3.5 hours
Loisaba Tented Camp GPS Co-Ordinates
N 0°36'25.4" E 36°49'58.0"