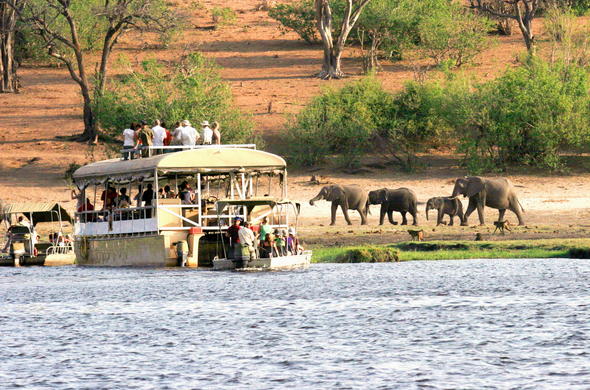 © River safari on Chobe river from Chobe Game Lodge. Botswana
Find out all you need to know before you start planning for your safari safari. Malaria precautions, what you ought to pack and what you're going to need...

African Safari FAQ:
Find out about wall plug adaptors, safety on safari, malaria precautions, local currency, visa requirements, or personal medical prescriptions...
Read More

When to go. Safari Seasons:
From area to area, game viewing may be good in the wet season or good in the dry season. See the best time to visit your chosen destination.
Read More


Which Safari is for You?
From family safaris to specialised high- end expeditions, the style of a safari trip depends on your needs, style of accommodation, or fitness level...
Read More

Safari Planning. What to Pack
A checklist of items considered most essential, plus a guide to taking care of your personal needs, all in 12 kilograms or less.
Read More