Classic Kenya Safari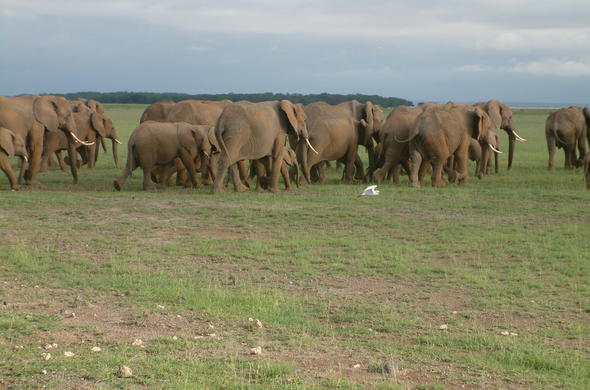 Expected Safari Experience Overview:
Accommodation: Hotels, safari lodges, luxury tented camps
Activities: Optional Nairobi excursions, Karen Blixen's homestead, game viewing, game drives, visit Mzima Springs, optional hot air ballooning safari
Destinations: Tsavo, Kilimanjaro (non ascent), Amboseli, Masai Mara
What you can expect from this 8 day Classic Kenya Safari Tour:
This Kenya Safari Tour boasts superlative parks with excellent accommodation. This tour itinerary gives you some of the very best experiences in Kenya from Tsavo to Amboseli with views of Mt Kilimanjaro to the famous Masai Mara.
Day 1: Nairobi
View Lodge
The safari begins in Nairobi, East Africa's most dynamic and colourful city. If you arrive early enough, a number of sightseeing excursions are available, including to the famous National Museum, and to the attractions in the nearby suburb of Karen, including Karen Blixen's homestead and Giraffe Manor. Overnight at The Norfolk Hotel, the city's finest.
Day 2: Nairobi - Tsavo
Morning flight into Tsavo National Park, Kenya's largest. You'll enjoy two nights in one of the most historic, and now newly renovated safari lodges, Kilaguni Lodge. The expansive verandah overlooks a waterhole usually surrounded by game, and on clear days the vista is interrupted only by the grand site of Mt. Kilimanjaro. After lunch at the lodge, enjoy your first game drive. The park is famous for its elephant, buffalo, impala and much more.
Day 3: Tsavo
The grand vistas of Tsavo include towering bluffs and deep canyons many water courses and small pools. Leopard are regularly seen and the birdlife is among the best of any place in East Africa. During your game drives you'll have time to visit the famous Mzima Springs, where pure underground rivers flowing off Kilimanjaro erupt onto a lava bed.
A specially built underwater viewing rig allows you to view hippo and crocodile in the wild. Some of the most cherished memories of Tsavo are created when simply relaxing on the lodge veranda overlooking the incredible landscape that stretches to Africa's highest mountain, Kilimanjaro.
Day 4: Tsavo - Amboseli
View Lodge
After breakfast this African safari tour travels into the lovely Chyulu Hills across the fascinating Shetani Lava Flow. The volcanic destruction is less than 200 years old and a feature of the active tectonics of the Great Rift Valley. By noon the safari enters Amboseli National Park, and in the afternoon you enjoy your first game drive in the park. Two nights are spent at exclusive Tortilis Camp with beautiful individual rooms and outstanding service. Enjoy gourmet meals by candlelight.
Day 5: Amboseli
Amboseli is actually an immense dry soda lake that sits right under Mt. Kilimanjaro. Its central area is a swamp, and the forests which spread out from the marshes attract enormous amounts of game. Expect to see many elephant, wildebeest, zebra, buffalo and much more. The great variety of habitat, from the soda lake to the marsh and forests, all situated under Africa's snow-capped mountain, creates the landmark photographs of a great African safari.
Day 6: Amboseli - Maasai Mara
View Lodge
Fly this morning into Kenya's best game park, the Maasai Mara. After lunch begin game viewing for the abundant plains game and many predators that are found in this great wilderness. LandRover game drives, meals and overnight at Governor's Camp.
Day 7: Masai Mara
Full day game viewing with options for hot air ballooning. The gently rolling hills of the Masai Mara are green most of the year, with the many great rivers like the Mara cutting spectacular canyons through beautiful vistas. Activities, meals and overnight at Governor's Camp.
Day 8: Nairobi - Depart
Fly back to Nairobi this morning with private accommodations at the Norfolk prior to the evening transfers to the airport for the departures home.