Contrasts of Tanzania. Wildlife Safari and Idyllic Zanzibar Island.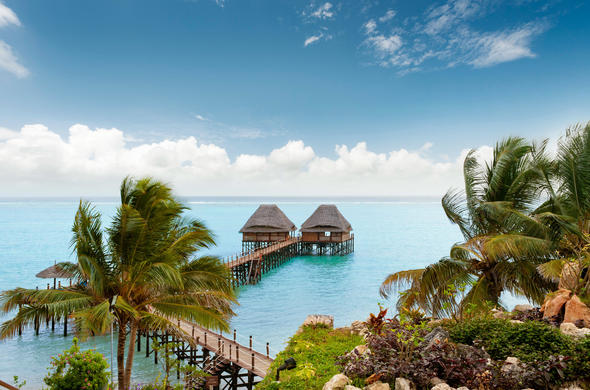 After the heat and dust of the bush, and the almost continuous daily trek from place to place, it makes sense to find relief in being motionless, lazy and uncaring of the world. Zanzibar offers you the chance to engage in the excellent pastime of 'Doing Nothing'.The other option presented by Zanzibar is the 'Romantic Escapade'
While several of the Tanzania safari tours presented here may not 'include' Zanzibar, or any of the other island, you can request to have a short (or long) island excursion
added to the end of your Tanzania safari
. All our packages can be tailor-made to any length. Which ever your reason - you will be sure to enjoy an exceptional experience.
Tanzania Bush and Beach Safaris
Zanzibar Beach Holiday Packages