Places in North Tanzania
North Tanzania is located in the northernmost part of Tanzania, and borders Kenya. Tanzania North attractions includes Arusha, Serengeti National Park and the Ngorongoro Conservation Area. See recommended North Tanzania safaris in Serengeti National Park and other excellent North Tanzania safari destinations.

Tanzania
North Tanzania (Ngorongoro | Serengeti National Park) (Serengeti North Tanzania | Singita Grumeti) | Tarangire National Park (Lake Manyara National Park | Lake Manyara) | Lake Victoria Tanzania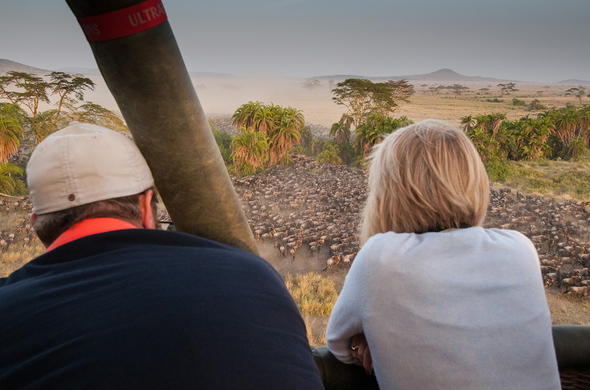 Enjoy a Serengeti balloon safari, champagne breakfast, game viewing and more. Make a memory to last on your Tanzania safari vacation package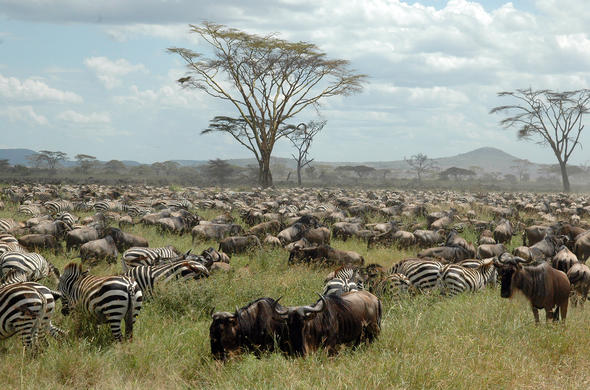 An affordable safari exploring northern Tanzania including; Tarangire, Ngorongoro Conservation Area and the magnificent Serengeti National Park where there is the chance to see the great migration.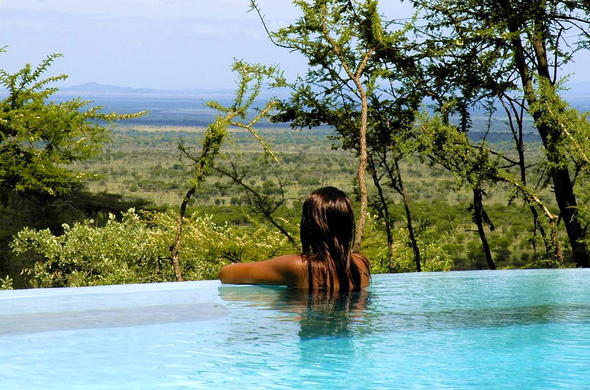 This classic 6 day adventure takes you on a guided road tour through Tanzania, stopping to admire the Ngorongoro Crater, the Serengeti and Lake Manyara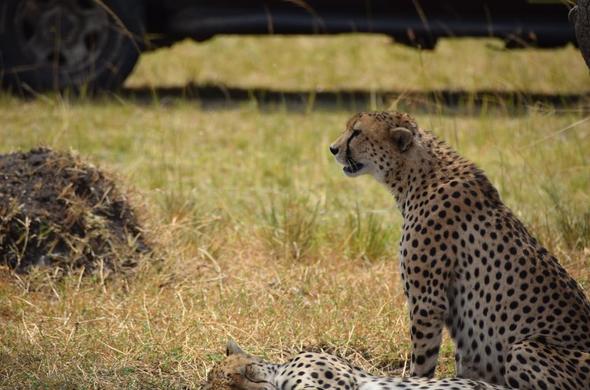 Spend 5 days roaming the vast plains of the Serengeti National Park in an authentic Tanzania safari experience on this classic tour ideal for couples and nature lovers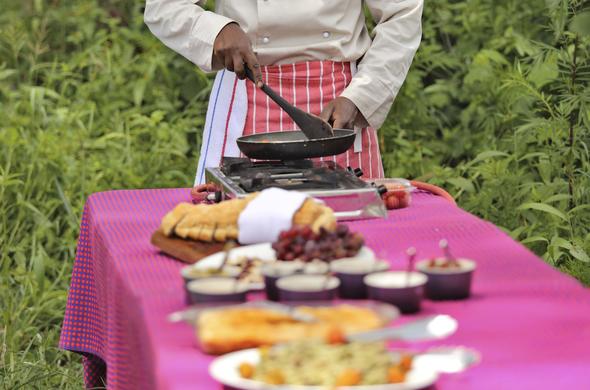 Get acquainted with the untouched wilderness on this 11 day classic Tanzania safari tour of Tarangire, Ngorongoro, Serengeti and Ruaha.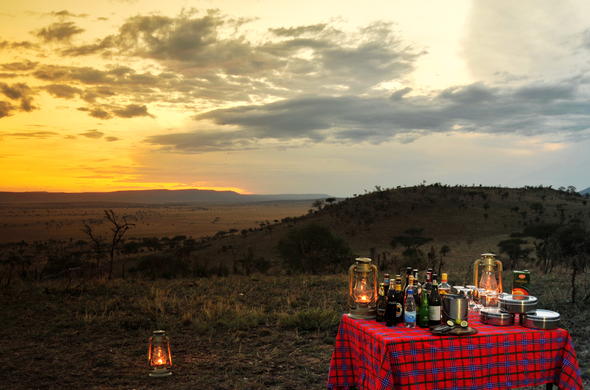 Spend 5 days on an unfiltered Tanzania safari tour of the Arusha, Serengeti and Ngorongoro regions while being comforted in luxurious tented safari suites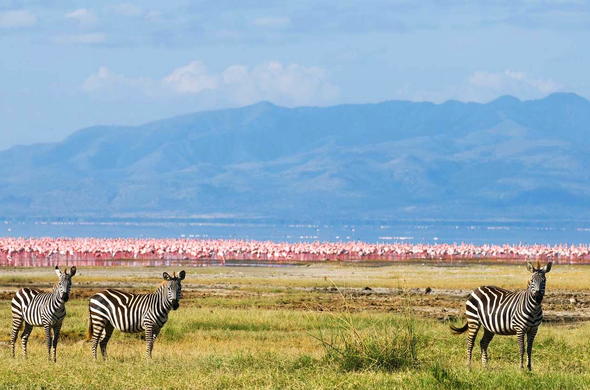 Spend 7 days in Tanzania's best game viewing spots of Manyara, Ngorongoro and the Serengeti on this premier Tanzania safari tour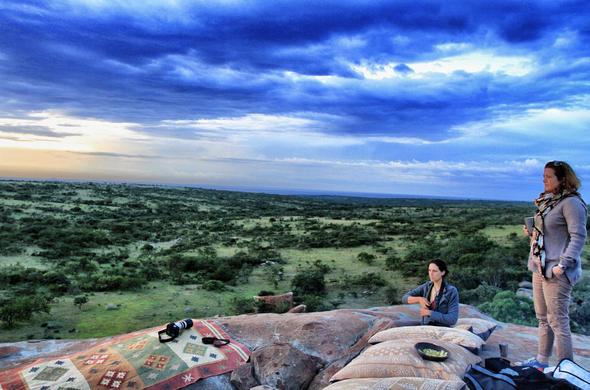 An 8 day safari following the Great Migration trail in the Masai Mara Game Reserve in Kenya and the Serengeti National Park in Tanzania
The Four Seasons Safari Lodge in Serengeti is strategically placed to enjoy the best views of the Serengeti National Park in Tanzania, East Africa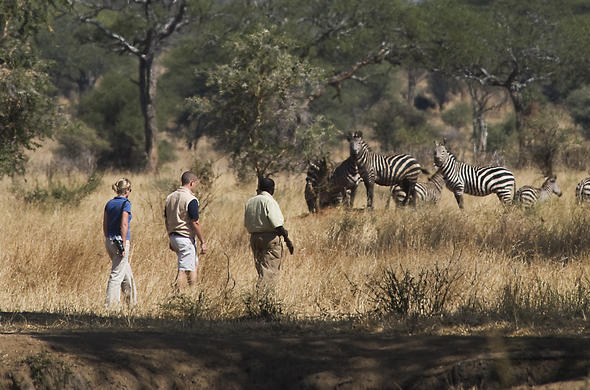 Migrate across the landscapes of Tarangire, Ngorongoro, Serengeti and Zanzibar on this extensive premier 12 day Tanzania safari tour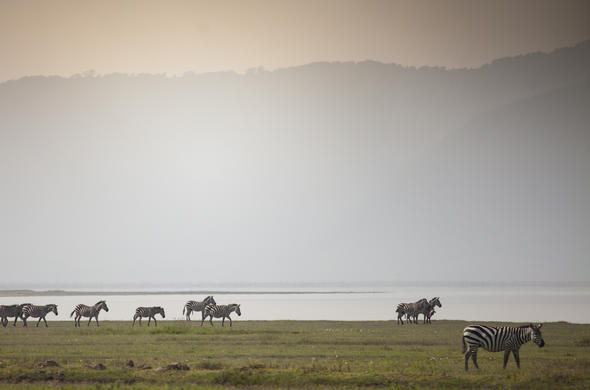 This Highlights of Tanzania Tour takes you on a nonstop 9 day flying adventure to the wildlife areas of Tarangire, Ngorongoro and Serengeti.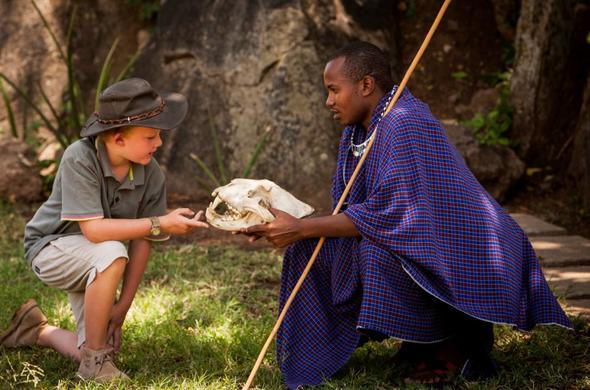 Is there any better way than a Serengeti family safari to build a solid foundation of family memories. Have fun, explore and share adventures with your kids on this 5 day safari.
This Tarangire safari lodge operates in the dry season, the best time to view wildlife in Tarangire. Operated by solar lighting
Lake Burunge Tented Camp is situated only ten minutes away from Tarangire National Park on a concession area run by the local Maasai community
This Tanzania safari lodge has great views over Lake Masek and its unique location bears witness to the Wildebeest migration every year
For an unforgettable Tanzania safari in the beautiful Serengeti, the seasonal Lemala Ewanjan Seronera Valley camp is set in a game-rich area overlooking
For an exceptional Northern Serengeti National Park safari and all the Wildebeest migration action, Lemala Mara Camp is the place to be
Lemala Ngorongoro guests on a Tanzania safari enjoy a 15 minute drive to the Ngorongoro Crater floor and maximum game viewing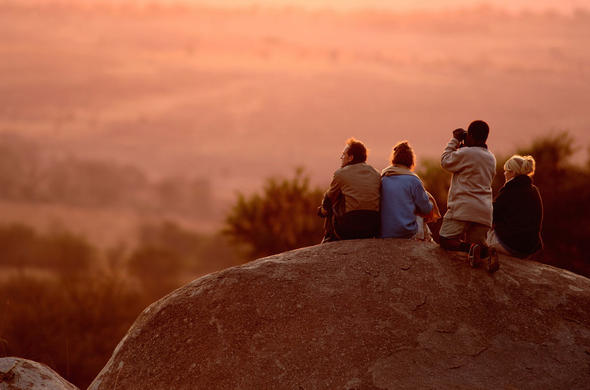 Discover fascinating traditions of the Maasai culture and experience an age-old way of life. Visit Tarangire, Ngorongoro Crater and the Serengeti on this colourful Tanzania Safari
Get lost in a world of contrasts at The Manor at Ngorongoro as you explore the unique landscapes of Africa while accommodated in a European inspired lodge
Step into the Tanzanian wilderness as you visit the country's oldest national park – the Serengeti National Park. Showcasing the annual migration
Maramboi Tented Camp is located in the migratory corridor of Manyara and Tarangire on a private concession. Lake Manyara is considered by many to be the
Your stay at the remote Namiri Plains in the Serengeti National Park will include game drives that wander out into the grasslands that are home to the big cats
Ngorongoro Crater Lodge, an exclusive Tanzania game lodge in Ngorongoro Crater. Ngorongoro Crater Lodge consists of thirty Maasai-inspired suites perched on stilts on the rim of the Crater
For the best location for your Tanzania safari the Ngorongoro Farm House is an exclusive lodge situated on 750 acres of private farmland just outside the

Page: 1 of 2