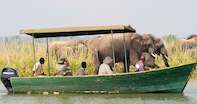 Malawi is known as the warm heart of Africa
, and with good reason. Enchanting landscapes, the friendliest people on the continent and the striking beauty of Lake Malawi ensure an African safari like no other. Situated in southeast Africa, Malawi is surrounded by Zambia, Tanzania and Mozambique. The most prominent feature of the country is Lake Malawi.
Malawi is the ultimate bush and beach destination. Watersports, wildlife and relaxation, enhanced by the unbridled joy of the local people, are the key elements of a Malawi safari holiday package tour. View recommended Malawi hotels, safari lodges and accommodation.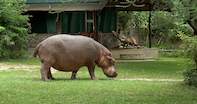 Explore Malawi and experience its amazing landscapes, wildlife and extraordinary birdlife on these Malawi safari tours. Let our Destination Specialists create a tailor-made bush and beach package for you.
Experience the beauty of Lake Malawi by combining your Malawi safari with a stay at a lodge on the lakeshore. You will marvel at the abundance of beautiful little fish that surround you while you swim. Lake Malawi is the soul of the country.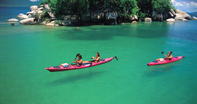 Lake Malawi offers an abundance of fun water sports and activities including snorkeling, scuba diving, sailing, water skiing and trips to the Lake Malawi National Park islands of
Domwe
and
Mumbo
.
The national parks of Malawi are home to an array of wildlife including elephant, hippo, leopard, zebra and antelope, which can be seen on exciting game drives and guided walking safaris.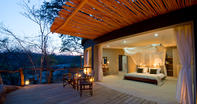 Our selection of Malawi Safari Lodges and camps offer safari accommodation that will suit all tastes. Choose from luxury Malawi safari lodges and rustic camps, to exclusive beach retreats and romantic hideaways which are ideal for Honeymooners.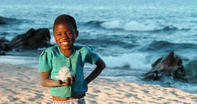 To learn more about this fascinating country - read our useful Malawi Travel Guide. To find the answers to your most Frequently Asked Questions about Malawi Travel, which will help when planning your trip, read our
Malawi Travel Tips
articles.
Wish You Were Here ?
From the pristine white beaches and crystal clear water of Lake Malawi to the invigorating air and soul enriching spaces of the mountains, Malawi is certainly one of Africa's gems. Add wildlife into all this and you will understand why so many travellers regard a holiday to Malawi so highly.
Start Planning Your Malawi Safari Holiday