Places in Masai Mara
Masai Mara is situated in Narok County in Kenya, and is adjacent to the Serengeti National Park in Tanzania. The famous Great Migration of wildebeest occurs annually in the Masai Mara from July to October, where this wildlife spectacular can be witnessed from Masai Mara safari lodges and mobile camps.

Masai Mara National Park has a rich variety of wildlife where the Big Five and other animals such as wildebeest, zebra, gazelle, hippo, crocodile, hyena, cheetah, jackal, fox and zebra are spotted by travellers on Kenya safaris. Over 470 species of colourful birds have been recorded in the region, among them the secretary bird, hornbill, crane, ostrich, eagle, falcon and lilac-breasted roller.

Masai Mara accommodation is available at classic safari tented camps and lodges. Activities at Masai Mara National Park include game drives, walking safaris, hot air balloon safaris, cultural tours and excursions to view the beautiful wildlife migrations. See below for an unforgettable Masai Mara safari experience.

Kenya
Western Kenya : Masai Mara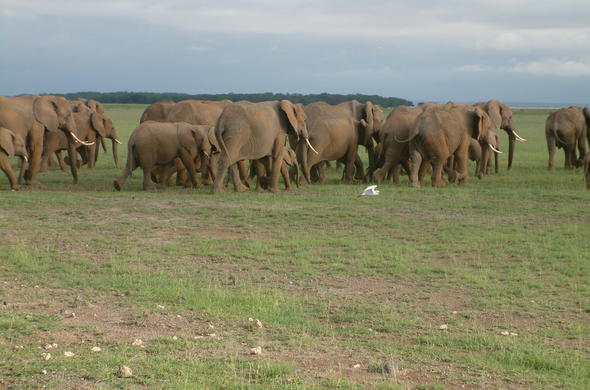 This Kenya Safari Tour boasts superlative parks with excellent accommodation. This tour itinerary gives you some of the very best experiences in Kenya
The Cottar's 1920's Mara Safari Camp experience returns to the original spirit and essence of 'safari', reminiscent of a golden bygone era - an era of
Elephant Pepper Camp is an authentic Kenya safari experience offering a balance between traditional life and modern comforts
Governors Private Camp is a superb Kenya safari lodge in the Masai Mara, where guests can watch the migration and enjoy an exclusive wilderness
Governors' IL Moran is a luxury Kenya lodging, hidden in the shadow of ancient trees. The camp recreates the atmosphere of the original hunting camps
Stay in luxurious accommodation during your Masai Mara vacation, discover the wonders of the Masai people, see the Big Five and witness the amazing annual
One of the following three Kenya Flying Safari Specials might be the right thing for you. Go on exciting game drives in Masai Mara National Reserve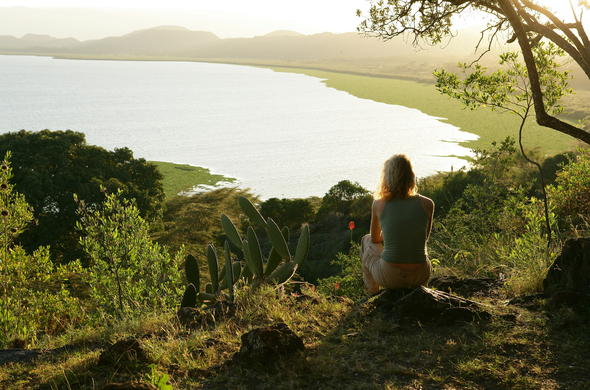 Explore the spectacular Rift Valley and enjoy views of the pink Flamingos at Lake Nakuru. On this stunning Kenya safari tour you will also experience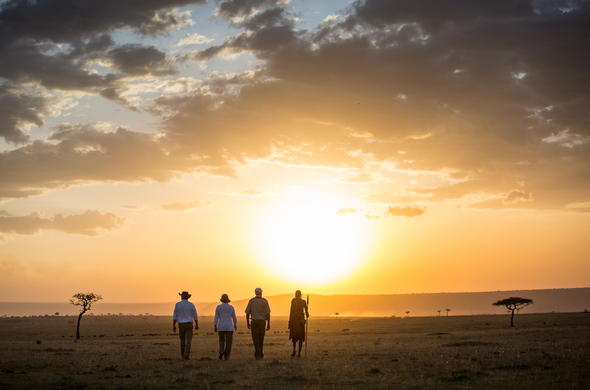 See East Africa's most spectacular scenery in the northern frontier, before ending at Kenya's best game park, the Masai Mara on this Kenya safari
Mahali Mzuri in Masai Mara, Kenya was designed as a result of Sir Richard Branson's love for Kenya's beauty and his appointment as a tribal Maasai elder
Mara Explorer is a luxury tented camp in the Masai Mara for a thrilling Kenya safari vacation package to witness the Great Wildebeest Migration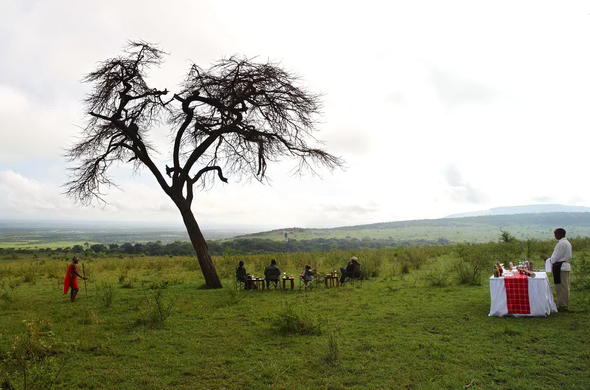 In the morning of your Kenya safari tour you will drive across the Valley down to the Maasai Mara Game Reserve for lunch. Enjoy an afternoon game drive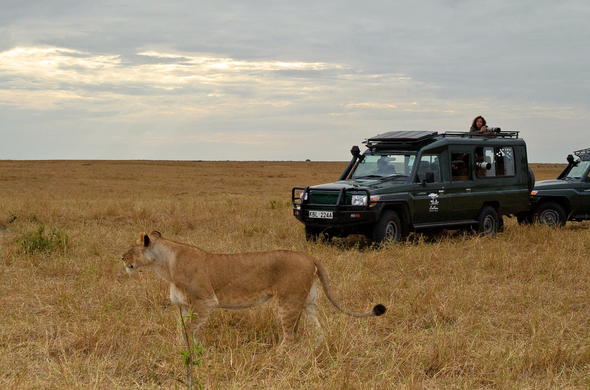 A fly-in Kenya safari is perfect for visitors to Kenya who have limited time, or would like to add on a few nights to an existing trip. This Masai Mara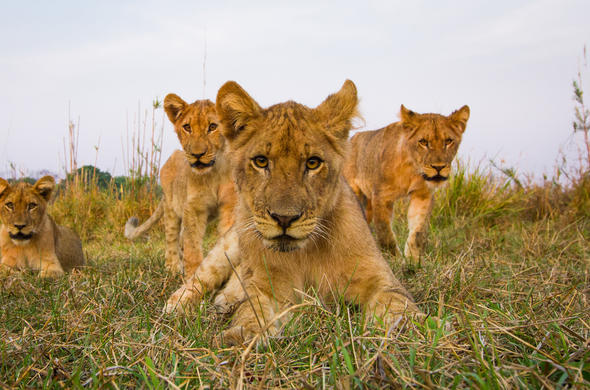 Game drives on this 3 day Masai Mara safari tour will allow you to search for game such as Lion, Cheetah, Elephant, Buffalo and more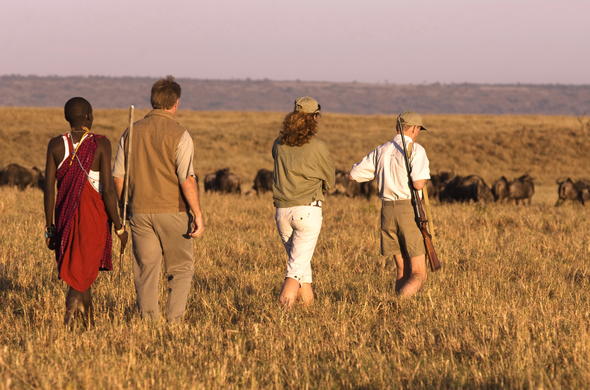 This Masai Mara Fly-In safari includes return flights, transfers, meals, superb game viewing in 4x4 vehicles with English speaking Kenya safari
Ngare Serian Camp is located in the Masai Mara in Kenya, and invites guests to experience a luxurious and authentic African safari.
Guests at Nyumbu Camp enjoy a simple and traditional Kenya safari lodge in the Masai Mara with uncompromising service and standards
Perfect for discerning travellers on a Kenya safari, Richard's Camp provides the highest level of comfort and excellent guiding in the Masai Mara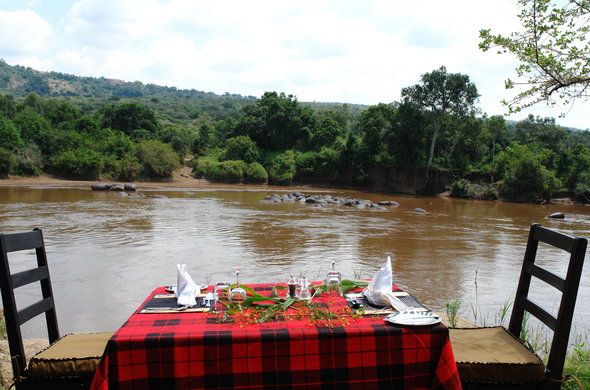 Clients will be able to explore some of the beauty that Kenya has to offer on this Kenya safari trip. Exciting game drives in the Masai Mara National Park
Situated in the southern section of Masai Mara National Reserve, Salas Camp offers luxurious Kenya safari accommodation and memorable wildlife experiences.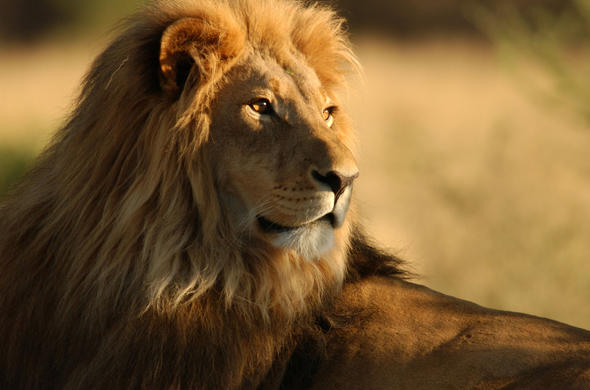 This Kenya safari tour starts combines accommodation with game viewing opportunities in Samburu Game Reserve, Mount Kenya and Masai Mara Game Reserve
Sand River Masai Mara offers epic Kenya safari game viewing adventures, paired with vintage luxury tented accommodation.
Set in the richest and most diverse game reserve in Kenya, Sarova Mara Game Camp offers a true African experience in the heart of the Masai Mara Game Reserve