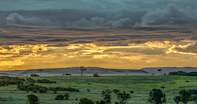 Expected Kenya Safari Vacation Package Experience:
Accommodation: Luxury tented camp
Activities: Game drives, bush sundowners and meals, star gazing, guided bush walks outside the reserve, Hot Air Balloon Ride and excursions to a traditional Maasai village.
Destinations: Masai Mara Game Reserve, southwest Kenya
What to expect from this 3 day Masai Mara Spectacular Safari:
A fly-in Kenya safari is perfect for visitors to Kenya who have limited time, or would like to add on a few nights to an existing trip. The Masai Mara is one of Africa's greatest wilderness areas and should always be included in a Kenyan safari. You will see an amazing concentration of wildlife and have the chance to spot the 'Big Five' on your game drives. This Masai Mara safari in Kenya departs from Nairobi's Wilson Airport and includes return flights, all transfers, meals, an English speaking driver-guide and game drives in 4x4 vehicles.
Day 1: Fly From Nairobi to the Mara
You will arrive at Jomo Kenyatta International Airport in Nairobi and transfer to Wilson Airport to catch your scheduled flight to the Masai Mara. You will be met at the Ol Kiombo Airstrip and transferred the short distance to Entim Camp, your base for two nights.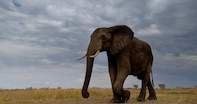 After checking in, there will be time to freshen up before enjoying lunch at this incredible camp. Entim Mara Camp is an exclusive tented camp blending into the environment and providing the ultimate in personalized service. Located close to where the Mara and Talek rivers converge, Entim Mara Camp is only 10 minutes from the main
Wildebeest crossings during the migration
. This afternoon take your first game drive in the Masai Mara in search of its famous wildlife.
The Masai Mara is in southwestern Kenya on the border of Tanzania. The reserve is situated in the Rift Valley with Tanzania's Serengeti Plains running along its southern end. The Mara River runs through the reserve and hosts plenty of hippos and crocodiles. The annual migration of over a million wildebeest and thousands of zebras is the reason why many visitors visit Kenya.
Day 2: Explore the Masai Mara
You have the whole day to enjoy the sights and sounds of Masai Mara on your early
morning and late afternoon game drives
. Rising at dawn with tea and coffee, an early game drive ensures you the opportunity to see animals before the heat of the day. Enjoy another afternoon game drive, followed by time to relax at the lodge on your Kenya safari.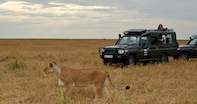 The Masai Mara is 320 square kilometers of open savannah, woodlands and tree-lined rivers which creates an eco-system that supports huge numbers of bird and mammal species.
Lion are found in abundance
throughout the park, as are elephant, giraffe, a variety of gazelle species and zebra. Cheetah and leopard are also regularly seen. Black Rhino can be seen in the designated Rhino sanctuary located near to Entim Camp. Game viewing is never boring in the Mara, and patience is often rewarded with unique sightings.The
annual Great wildebeest migration
traditionally is present in the Mara from July-September. As well as wildlife, the Masai Mara is also home to the colourful Maasai tribe who may be seen around the borders of the park.
Day 3: Depart Mara to Nairobi
Enjoy an early morning game drive and breakfast before you transfer to Ol Kiombo Airstrip for your scheduled flight to Wilson Airport. On arrival you will be transferred to your Nairobi hotel where this Masai Mara safari in Kenya ends.