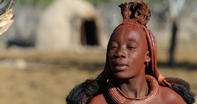 Damaraland is located in north-central Namibia and is home to the indigenous Damara people. The area is renowned for its rugged beauty that comprises of open plains, grassland, rock formations and narrow passes.
Access to Damaraland is by road and air transfers. At Damaraland, unique sightings of desert adapted wildlife such as elephant and black rhino are delighted on a Damaraland safari. Among the other incredible species of game that roam the bush are giraffe, ostrich, springbok. All the animals are adapted to survive the harsh desert sun of Damaraland.
Damaraland accommodation is offered at luxury safari lodges in the secluded wilderness. At Damaraland, activities such as game drives, bush walking safaris and sand dune excursions.
See below for an exciting Damaraland safaris in Namibia.